With the advent of smart plugs such as the Kasa KP115 and the HS 5110, controlling house hold Appliances has never been this easy. Thanks to clever software and hardware that integrates Wi-Fi connection and connection to voice enabled devices such the Amazon Alexa, one can easily issue commands to ensure the lights, TV or any other Appliance can be switched on and off even when one is not physically present in the house. Smart plugs such as Kasa KP115 and the HS110 offer much convenience and unparalleled control of house hold Appliances. It therefore begs the question which of the two products is much better and offers better value for the money.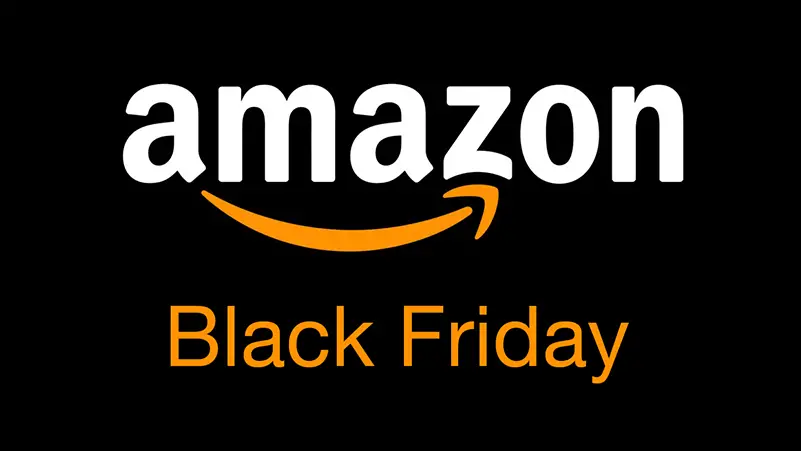 Kasa KP115 Vs HS110: Comparison Table
Kasa KP115
Kasa HS110
Voice control
Voice control Enabled through Alexa, Google home and IFTTT
Voice control Enabled through Alexa, Google and IFTTT
WIFI enabling
2.4 GHz WI-FI enabled
2.4 Gigahertz WI-FI network connection 1TiR
Hub
No hub required
No Hub required
Features
Energy consumption monitoring and scheduling. Setting Timers.

Smart Actions. Away mode Space saving design. TP-Link.

Energy consumption monitoring by TP-Link, ability to set schedules and view monthly energy consumption. Away mode. Remote Control
Color
White
White
App Support
Kasa App
Kasa App, compatible with Android (4.1 and higher) and (IOS 9 and higher).
Protocols Supported
IEEE 802.11b/g/n
IEEE 802.11b/g/n
Manufacturer
TP-Link
TP-Link USA
Product Weight
3.2 ounces
5.3 ounces
Product Dimensions
2.62  1.57 1.5 inches
2.6 2.5 3.9 inches
Size
1-Pack and 4 Pack
1-Pack
Style
Energy monitoring 1-Pack
Kasa smart Plug, Energy Monitoring
Material
UL 94-V0 Flame Retardant PC
PC
Voltage
120V (100-120VAC, 15A)
120V
Item Package Quantity
1
1
Certification
UL
UL Approved
Included Components
1 Kasa Smart Plug Mini

1 Quick start Guide

Smart Plug HS110, Quick Start Guide
Batteries Required
No
No
Warranty Description
2 Years
2 years
Mounting Type
Plug-in Mount
Plug-in Mount
Usage
Indoor Use
Indoor Use
Price
Check Price On Amazon
Check Price On Amazon
Kasa KP115

Kasa HS110

Kasa KP115 Vs HS110: Design
One of the biggest differences between the Kasa KP115 and the Kasa HS110 lies with design. The Kasa KP115 was designed as a new and dated model to replace the older model, the Kasa HS110. The Kasa KP115 was redesigned to be more modern and hence it is slightly smaller in overall dimensions. In overall the Kasa KP115 covers a volume of 6.1701 cubic inches while the Kasa HS110 has overall dimensions of 25.35 cubic inches. Thanks to the smaller design of the Kasa KP115 it does not interfere with other plugs when placed on a socket and especially when the socket outlets are arranged in a vertical fashion. The Kasa HS110 on the other hand is much bulky and has a longer vertical length and can interfere with other plugs that might be connected to the socket. The Kasa HS110 is also heavier and weighs 5.3 ounces while the Kasa KP115 is much lighter and weighs only 3.2 ounces. This is important to keep in mind when connecting Appliance plugs that are heavy as they could fall out from the weight.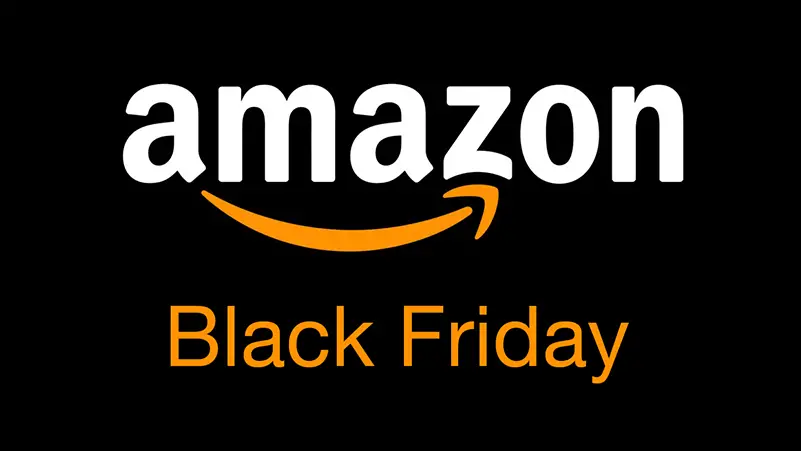 Kasa KP115 Vs HS110: Electrical Load
The Kasa KP115 is rated for inputs of 100 to 120VAC and 15A. It can only however do a maximum load of 15A, 1.8 KW for 120V. Common expected loads include a heater:  1500W, toaster:  850W, Iron:  1500W, humidifier:  260W and a Tower Fan:  50W. The Kasa HS110 on the other hand also works on 120V however it does have a USB port that outputs a maximum output current of 1000mA (1A). The supported loads include A coffee mixer at 800W, a desk lamp at 235.2W, a heater at 1500W and a toaster at 850W. Another difference is that even though both products work the Amazon for voice control. Amazon Echo is sold separately on the Kasa HS110.
Kasa KP115 Vs HS110: Pricing
Another big difference between the Kasa KP115 and the Kasa HS110 lies with pricing. The Kasa KP115 is a much cheaper option at only $22.99 for the 1-pack and $26.99 for the Ultra Mini 4-pack. It might be wise to go for the Ultra-Mini 4 pack since one would get 4 at a very cheap price. The Kasa HS110 on the other is very expensive at $94.99 and $99.00 on the Amazon store.
Kasa KP115 Vs HS110: Verdict
Choosing which is the best product between the Kasa KP115 and the Kasa HS110 can often come down to personal taste, preferences and the socket orientation in one's home. The choice can also be influenced by which product is readily available at the time of purchase. When comparing features, the Kasa KP115 is a newer model and hence comes with a sleek new design that is both light and conserves space. This ensures many of these plugs can be connected on a socket outlet vertically stacked. The Kasa HS110 on the other hand is much bulky and heavier. It also prohibits one from connecting any other plug on top of it or below it. One however might have better luck connecting next to it if the space allows. The Kasa HS110 is also much expensive at $94.99 while the Kasa KP115 is cheaper at $22.99.
Kasa KP115 Vs HS110: Similarities
Both the Kasa KP115 and the Kasa HS110 are smart plugs and hence they allow one to connect their Appliances remotely over 2.4 GHz WI-FI networks. They also offer support for remote control through the Kasa App. From the App one can also gain access to more features such as setting timers and setting schedules for when to turn on or off certain Appliances in the home. The smart plugs also support voice control through Amazon Alexa, Google Assistant and other voice control software. One can also monitor their energy consumption information on which Appliances are consuming the most power and hence one can plan ahead. The away mode is also a huge plus feature that is common in both smart plugs. With this feature the smart plug will automatically turn the light on and off to give the Appearance that someone is home hence discouraging any potential trespassers.
Kasa KP115 Pros
One of the biggest advantages of using the Kasa KP115 is the ability to set schedules of when to turn on certain Appliances such as lamps, humidifiers and fans. This allows one to avoid wasting energy by turning off unnecessary Appliances. Thanks to the WI-FI and App support one can also turn off Appliances remotely even when they are not present at home hence giving one peace of mind and the assurance that all electrical Appliances are off. One can also monitor the energy consumption of certain Appliances such as heaters and irons, and hence decide when to keep the items running and when not to. Smart interactions between the plug and other Kasa smart products allows for greater control and flexibility, for example one can also connect a lamp to the plug so that when the camera detects motion, the lights will turn on. The smaller size of the plug allows one to connect such multiple plugs on the wall outlet and control a greater range of Appliances. One can also buy 4 of the Kasa smart plugs at a cheaper price hence allowing for greater control of Appliances in the household.
Kasa KP115 Cons
The Kasa KP115 is a wonderful product with very little cons. The biggest of these cons however is that one needs a WIFI connection be able to control the smart plug remotely. The energy consumption data is also bit insufficient for some people that would prefer it were plotted over a period of time.
Kasa HS110 Pros
One of the biggest pros of the Kasa HS110 is the fact that it requires no hub and easily fits into the wall outlet without randomly falling out. The Kasa App that is used to control the smart plug is also compatible with both IOS (9 and higher) and android (4.1 and higher) hence ensuring many more people can use the plug despite which operating system is on their phone. The Kasa App also allows one to add as many smart plugs as one would like hence keeping track of multiple Appliances is very easy. The smart plug also allows one to receive weekly and monthly summaries in order to identify which Appliances are using the most power. The away mode is also very effective at deterring potential trespassers who may want to intrude when one is not present. Voice control also allows for greater convenience through Alexa, Microsoft edge and Google assistant.
Kasa HS110 Cons
Potential cons of the Kasa HS110 include the fact that the smart plug might be a bit too big and covers other power outlets below and on top of it. It also does not integrate with IFTTT or the Siri/Home kit which some people use hence they have to find other alternatives. The power consumption monitoring data is also not very detailed and lacks valuable information for some people. It also does not allow downloads or exports of usage and power consumption data. Icons that represent a larger range of lights and devices are also missing. The smart plug is also very expensive at over $90 on the Amazon store from $22 maybe due to supply chain issues.
Frequently Asked Questions
Now we will look at some of the questions people ask about the Kasa HS110 and the Kasa KP115
Does the Kasa KP115 automatically select the 2.4GHz on dual band 2.4/5ghz networks? Since I can't turn off the 5GHz.
If the router broadcasts 2 separate networks, one has to select the 2.4GHz one specifically (i.e., if the network is Home Internet_2.4GHz and Home Internet_5G then select the 2.4GHz one). If the router however broadcasts the same SSID for both 2.4 and 5GHz networks, it will hook onto the 2.4GHz one automatically.
Can I monitor energy consumption of my computer with the Kasa KP115 like the Kill-a-watt? I want to know the power drawn in real time.
Yes, one can use the Kasa KP115 to monitor energy consumption via the Kasa App on a smartphone. One can also measure current load, as well as usage information for 24 hours, 7 days, and 30 days.
Can the Kasa KP115 be used with the refrigerator/freezer?
Yes, as long as the Appliance does not exceed the smart plug's load limits (Input voltage: 100 – 120VAC, Output Voltage: 100- 120VAC, maximum load 15A, Maximum Power: 1800W (General Use, resistive load). it is not advisable if the fridge draws too much power.
Will the timer and schedule functions still take effect if the internet is down?
Yes, the functions will take effect even when the smart home device losses its internet connection. During the time of losing internet however, don't power off the smart home device, or the schedule will not take effect.
Does the Kasa HS110 use multi voltage? Input/Output 120 – 240 VAC?
Yes, the Kasa HS110 smart plug supports a multi voltage range of 100 – 240V, 50/60Hz AC. Note the voltage standard marked in the label only complies with local standard.
Can I be notified via the Kasa App if there is a power failure affecting the Kasa HS110?
No, it is not possible, the Kasa HS110 does not poll devices on a regular basis, only when one opens the device screen on the phone. The devices themselves can't send any push notification if the power fails, so it can only come from the polling App. The Kasa App doesn't expose any "check status" function, currently. This means one can't even setup anything in IFTTT or Stringify.
How many users can operate the Kasa HS110?
There is no limit to the number of devices, as long as one has the credentials and the App, they can operate the Kasa HS110, despite whether they are using a phone or tablet.
Is the Kasa HS110 being discontinued?
No, it not being discontinued according to the product listing on the Amazon store.
Conclusion
In conclusion the Kasa HS110 and the Kasa KP115 are wonderful smart plugs. Thanks to WI-FI and Kasa App support one can control their smart Appliances from anywhere. One can also set schedules and monitor energy consumption. The Kasa KP115 is however much cheaper and takes up less space hence allowing more smart plugs to be connected to a wall socket.
Kasa KP115

Kasa HS110