Welcome to the world of house naming! Giving your home a name can be a fun and creative way to add personality and character to your living space. Whether you're a homeowner, renter, or just dreaming of your future abode, coming up with a unique and meaningful house name can make your home feel truly special. From classic to quirky, sentimental to humorous, house names can reflect your style, interests, and even your sense of humor. In this article, we'll take you on a journey from A to Z, exploring different ideas for house names that will inspire you to find the perfect moniker for your home sweet home. So, let's dive in and discover the alphabet of house names!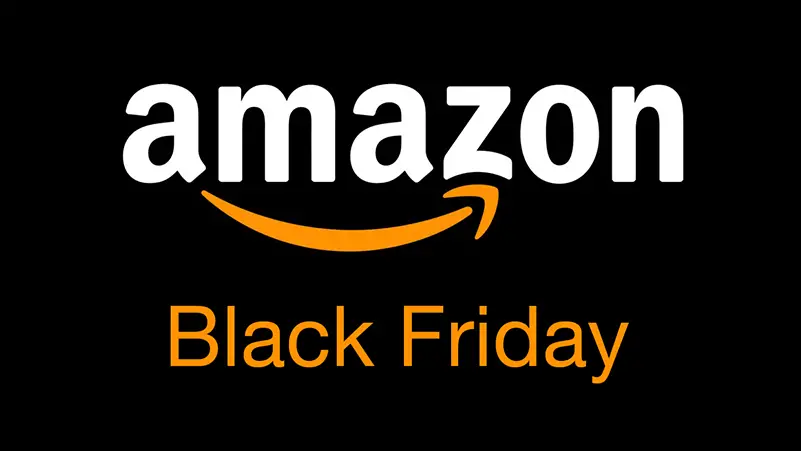 A – House Names
When it comes to naming your house, starting with the letter "A" opens up a world of creative possibilities. Here are some unique and inspiring house name ideas that begin with "A":
Aquamarine Villa: Reflecting the mesmerizing beauty of the ocean and its calming hues
Amber Acres: Evoking the warmth and richness of amber, symbolizing a welcoming and inviting home
Applewood Cottage: Celebrating the natural beauty and charm of apple trees, perfect for a cozy countryside home
Aurora Manor: Nodding to the enchanting natural phenomenon of the aurora borealis, symbolizing a magical and extraordinary home
Abode of Dreams: Invoking a sense of wonder and imagination, representing a home where dreams come true
Alpine Retreat: Reflecting a cozy and secluded mountain getaway, ideal for a rustic and nature-inspired home
Avian Haven: Celebrating a love for birds and their serene presence, perfect for a home with a beautiful garden or bird-watching spot
Ashwood Estate: Emphasizing the elegance and strength of ash trees, symbolizing a refined and stately home
Amethyst Manor: Nodding to the stunning purple gemstone, representing a home of luxury, elegance, and spiritual energy
Artisan Abode: Reflecting a home where craftsmanship, creativity, and artistic expression are valued and celebrated
Amberwood Lodge
Avocado Villa
Ashgrove Manor
Azure Retreat
Apricot Cottage
Acorn Haven
Ample Acres
Alpenglow Estate
Athena's Abode
Anemone Cottage
Adorned Haven
Arcadia Manor
Amberglow Lodge
Allure Villa
Amaryllis House
Alpine View Estate
Artisan's Haven
Ample Aura Residence
Abundant Abode
Azure Serenity Villa
Arched Arbor Estate
Atherton Heights
Almond Blossom Cottage
Aspen Retreat
Aurora Heights
Adirondack Lodge
Aria Villa
Angel's Landing
Autumn Blaze Cottage
Adorned Arbor Residence
Whether you're drawn to the beauty of nature, the magic of imagination, or the elegance of luxury, these "A" house names provide a starting point for creating a name that is meaningful and reflective of your home's personality. So go ahead and let your creativity flow as you choose a name that will make your house truly unique and special.
B – House Names
When it comes to naming your house, the letter "B" offers a wide range of creative options. Here are some unique and inspiring house name ideas that start with "B":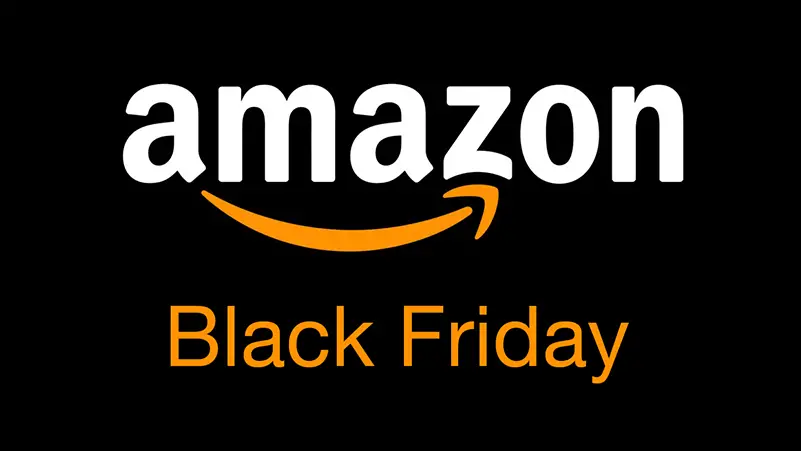 Birchwood Manor: Celebrating the timeless beauty and elegance of birch trees, perfect for a sophisticated and natural-inspired home
Blissful Bungalow: Reflecting a cozy and comfortable retreat, ideal for a small, one-story home with charm and character
Bluebell Cottage: Nodding to the delicate and enchanting flowers, symbolizing a sweet and picturesque home
Breezy Beach House: Evoking the carefree and relaxed vibes of beach living, perfect for a coastal or vacation home
Bold and Beautiful Residence: Representing a striking and eye-catching home that stands out with its unique design and features
Beauvoir Estate: Emphasizing elegance, grandeur, and luxury, ideal for a regal and sophisticated home
Blossom Haven: Invoking a sense of renewal, growth, and beauty, perfect for a home surrounded by lush gardens or blossoming trees
Brightwood Retreat: Reflecting a serene and peaceful home nestled in a wooded area, offering a tranquil escape from the hustle and bustle
Bountiful Bliss Residence: Celebrating abundance, prosperity, and happiness, symbolizing a home that is rich in all aspects of life
Burgundy Manor: Nodding to the rich and deep hues of burgundy, representing a home that exudes warmth, sophistication, and opulence
Bayview Villa
Beloved Bungalow
Birch Haven Estate
Blissful Retreat
Breezy Heights
Blue Jay Cottage
Bright Star Residence
Brackenwood Manor
Butterfly Meadows
Bayside Bliss
Bohemian Hideaway
Blushing Rose Cottage
Bonita Vista Villa
Bramblewood Lodge
Breezy Palms Beach House
Beaming Beauty Residence
Brookside Manor
Bella Casa Estate
Beacon Hill Haven
Beyond the Bridge Cottage
Blossom Hill Retreat
Botanical Gardens Villa
Bel Air Heights
Blissful Breeze Cottage
Brookhaven Estate
Breathtaking Views Residence
Bluebell Grove
Blissful Meadows
Bayside Serenity Villa
Bridgewater Manor
Whether you're drawn to the beauty of nature, the tranquility of a beach, or the grandeur of luxury, these "B" house names provide inspiration for creating a name that reflects your home's unique personality. So let your imagination soar as you choose a name that will make your house truly special and memorable.
C – House Names
When it comes to naming your house, the letter "C" offers a plethora of creative possibilities. From charming cottages to contemporary condos, "C" house names can convey a sense of character, style, and uniqueness. Here are some captivating ideas for house names that start with "C":
Cedarwood Cottage: Emphasizing the natural beauty and warmth of cedar wood, perfect for a cozy and rustic home nestled in the woods.
Charming Haven: Reflecting a delightful and inviting home that exudes charm and character, ideal for a quaint and picturesque abode.
Castle on the Hill: Evoking images of grandeur, strength, and majesty, symbolizing a regal and commanding home with breathtaking views.
Coastal Retreat: Nodding to the serene and relaxed vibes of coastal living, perfect for a beachside or waterfront home.
Casa de Amor: Celebrating the love and warmth of a home, ideal for a welcoming and hospitable residence that embraces family and friends.
Crimson Crest Residence: Representing a home that stands out with its bold and vibrant personality, symbolizing confidence and uniqueness.
Cloud Nine Cottage: Invoking a sense of heavenly bliss and tranquility, perfect for a peaceful and serene home tucked away in the clouds.
Chic City Loft: Reflecting modernity, sophistication, and urban living, ideal for a trendy and stylish loft in a bustling city.
Creekside Oasis: Emphasizing the serenity and beauty of a home located near a babbling creek or river, offering a peaceful sanctuary.
Casa Bella Vista: Nodding to the breathtaking views and vistas, symbolizing a home that boasts panoramic scenery and stunning landscapes.
Cedarwood Manor
Cozy Cottage Cove
Country Charm Residence
Coral Cove Villa
Crystal Clear Haven
Captivating Castle Heights
Coastal Breeze Retreat
Casa Del Sol
Cherry Blossom Cottage
Creekview Hideaway
Charmont House
Cottage on the Hilltop
Canyon Crest Residence
Chic City Abode
Cinnamon Spice Villa
Cloud Nine Retreat
Cobblestone Cottage
Cranberry Cove Haven
Country Meadows Manor
Coastal Dream House
Casa Serenidad
Cascade Falls Residence
Captivating Sunset Villa
Coral Reef Cottage
Cypress Grove Estate
Chateau du Charme
Cozy Cabin in the Woods
Crimson Peak Manor
Cottage by the Sea
Crown Jewel Residence
From cozy cottages to regal castles, "C" house names offer a wide range of options to suit your unique taste and style. So let your imagination run wild as you choose a name that captures the essence of your home and makes it truly one-of-a-kind.
D – House Names
When it comes to naming your home, the letter "D" opens up a world of possibilities. From cozy cottages to modern mansions, "D" house names can convey a sense of elegance, sophistication, and uniqueness. Whether you have a dashing dwelling in the city or a serene sanctuary in the countryside, here are some captivating ideas for house names that start with "D":
Dreamy Haven: Reflecting a place where dreams come true, ideal for a home that offers comfort, warmth, and a sense of belonging.
Dazzling Heights: Evoking images of grandeur and breathtaking views from a lofty vantage point, symbolizing a home that stands out with its elegance and beauty.
Delightful Dwelling: Celebrating the joy and delight of living in a place you love, perfect for a cozy and welcoming home that feels like a haven.
Diamond Domicile: Nodding to the preciousness and brilliance of a home that shines bright with its unique features and exquisite details.
Divine Retreat: Emphasizing the serenity, tranquility, and peace of a home that provides a sanctuary from the hustle and bustle of daily life.
Desert Oasis: Representing a haven of lushness and tranquility in the midst of a desert landscape, ideal for a home that offers respite from the arid surroundings.
Dapper Domain: Reflecting a stylish and sophisticated home that exudes elegance, class, and timeless appeal.
Driftwood Villa: Nodding to the natural beauty and charm of driftwood, perfect for a coastal or beachside home that blends rusticity with coastal living.
Enchanted Manor: Evoking a sense of magic, wonder, and allure, symbolizing a home that captivates the imagination and enchants the senses.
Distinguished Residence: Representing a home that commands attention and admiration with its distinguished architecture, design, and aesthetics.
Dainty Digs
Dancing Deer Lodge
Dreamcatcher Cottage
Delightful Den
Diamond Crest Manor
Divine Destiny Estate
Dazzling Heights Villa
Driftwood Dreamhouse
Desert Rose Retreat
Delightful Daisy Manor
Dapper Dwellings
Darling Haven
Destiny's Doorstep
Dusk Till Dawn Residence
Dazzling Sunset Villa
Dewdrop Domain
Diamond Hill House
Delightful Haven Hideaway
Distinguished Oasis
Dreamy Dwellings
With its diverse range of connotations, "D" offers ample inspiration for unique and meaningful house names. So let your creativity soar as you choose a name that captures the essence of your home and makes it truly special.
E – House Names
Enchanted Estate
Emerald Meadows Manor
Elegant Enclave
Evergreen Haven
Enchanted Garden Cottage
Ethereal Escapade
Evening Star Retreat
Enchanted Woods Residence
Endless Horizons Villa
Elysian Fields Manor
Elegant Abode
Enchanted Hillside Hideaway
Enchanted Cottage on the Lake
Enchanted Valley Villa
Everlasting Eden
Exquisite Elegance Manor
Enchanted Orchid Oasis
Enchanted Forest Lodge
Enchanted Isle Estate
Eternal Bliss Residence
F – House Names
Forest Haven Retreat
Feathered Nest Cottage
Fairytale Manor
Fernwood Cottage
Fireside Retreat
Flora Vista Villa
Fields of Gold Residence
Fairview Estate
Foxglove Hollow Hideaway
Fleur-de-Lis Chateau
Forest Edge Cottage
Forever Home Manor
Fernwood Forest Retreat
Falling Leaves Lodge
Fieldstone Farmhouse
Flowering Meadows Residence
Forest Glen Haven
Fair Winds Villa
Frangipani Cottage
Fireside Bliss Residence
G – House Names
Golden Gate Manor
Gracious Grove Cottage
Grandeur Gardens Residence
Glorious Sunset Villa
Gentle Breeze Retreat
Graceful Haven Hideaway
Green Meadows Estate
Garden Oasis Villa
Golden Acres Manor
Grandview Lodge
Grove Hill Cottage
Green Haven Retreat
Glimmering Glen Residence
Graceful Swan Villa
Gathering Place Cottage
Golden Oak Manor
Grand Gables Estate
Gardenia Dreamhouse
Gentle Stream Retreat
Glowing Horizon Residence
H – House Names
Harmony Haven
Heavenly Heights Villa
Hilltop Hideaway
Happy Homestead
Haven of Tranquility
Hopeful House
Hidden Hollow Cottage
Heritage Homestead
Honeysuckle Haven
Hillside Heights Residence
Harbor View Villa
Hearthside Cottage
Highland Retreat
Hummingbird Hideout
Hillcrest Haven
Heavenly Homestead
Hazy Horizon Residence
Honeydew Cottage
Harbor Breeze Villa
Haven of Serenity
I – House Names
Illuminating Oasis
Ivory Tower Manor
Immaculate Abode
Ivy Cottage
Indian Summer Retreat
Indigo Skies Villa
Island Dreamhouse
Impeccable Residence
Idyllic Hideaway
Illuminated Isle Estate
Ivy League Lodge
Inviting Haven
Inspired Inglenook
Infinite Bliss Villa
Imperial Retreat
Ideal Oasis Residence
In the Clouds Cottage
Irresistible Villa
Iconic Homestead
Illuminated Pathway Manor
J – House Names
Joyful Junction Manor
Jasmine Villa
Jubilant Haven
Jewel Box Cottage
Jovial Retreat
Juniper Ridge Residence
Just Like Home Villa
Jaunty Abode
Jolly Hideaway
Joyful Journeys Estate
Jade Garden Cottage
Joyful Breeze Villa
Jovial Meadows Manor
Jasmine Lane Retreat
Jubilant Haven Hideaway
Juniper Haven
Just Right Residence
Joyful Oasis Cottage
Jewel of the Valley Manor
Jolly Harbor Villa
K – House Names
Kismet Manor
Kingsway Residence
Kissing Camellia Cottage
Knight's Keep
Koi Pond Villa
Kindred Spirits Hideaway
Key West Retreat
Kaleidoscope Haven
Knolltop Cottage
Kestrel's Nest Villa
Kissing Gate Lodge
Kensington Estate
Kiwi Cottage
Koi Haven Hideaway
Kindred Meadows Manor
Kingfisher Villa
Karaoke Castle
Koala Cottage
Key Lime Paradise Villa
Knight's Watch Residence
L – House Names
Lavender Lane Manor
Lakeside Retreat
Luminous Haven
Laurelwood Cottage
Legacy Lodge
Lily Pad Villa
Lighthouse Point Residence
Little Paradise Hideaway
Lovebird Cottage
Lemon Tree Villa
Lush Meadows Estate
Lilac Blossom Cottage
Lakeview Manor
Luxe Living Villa
Lazy Days Retreat
Lovely Lane Residence
Lively Haven Hideaway
Lone Oak Lodge
La Casa de Amor
Lost in Paradise Villa
M – House Names
Majestic Manor
Magnolia Cottage
Moonlight Meadows Villa
Misty Mountain Hideaway
Marigold Haven
Maplewood Residence
Morning Glory Villa
Merrydale Cottage
Mystic Waters Retreat
Meadowview Estate
Moonbeam Villa
Mountain Majesty Manor
Monarch Retreat
Mossy Oak Lodge
Mulberry House
Magnificent Mile Residence
Marvellous Meadow Cottage
Myriad Hideaway
Meadowlark Manor
Misty Morning Villa
N – House Names
Noble Nest
North Star Villa
Nostalgic Haven
New Horizons Cottage
Nature's Retreat
Nirvana Villa
Neverland Manor
Nectarine Cottage
Northern Lights Residence
Nestled Nook Hideaway
Nightingale Villa
New Beginnings Haven
Noble Oak Lodge
Nautical Haven
Nature's Bounty Retreat
Nuance Villa
Nimble Nestling Cottage
Northwind Manor
New Heights Residence
Nuanced Nirvana Hideaway
O – House Names
Oasis Villa
Oakwood Residence
Ocean Breeze Cottage
Opulent Haven
Olive Grove Manor
Orchid Retreat
Overlook Lodge
Oceanfront Haven
Oakleaf Cottage
Over the Moon Villa
Oyster Bay Residence
Oakwood Acres Hideaway
Oasis of Serenity Villa
Ode to Joy Cottage
Orchestrated Bliss Manor
Ocean Mist Retreat
Opulent Oasis Villa
Olive Tree Haven
Oakwood Oasis
Oceanview Haven
P – House Names
Peaceful Pines Villa
Primrose Cottage
Pinecrest Manor
Pleasant Meadows Residence
Paradise Found Hideaway
Palatial Haven
Petal Pusher Villa
Ponderosa Lodge
Poet's Corner Cottage
Perennial Retreat
Promised Land Villa
Pheasant Hollow Hideaway
Pure Bliss Manor
Pinecone Cottage
Pristine Waters Villa
Placid Pond Residence
Ponderosa Paradise Hideaway
Picture Perfect Haven
Poppy Fields Villa
Peaceful Haven Retreat
Q – House Names
Quaint Quarters Cottage
Quietude Villa
Quixote Manor
Quirky Haven
Quaint Quarters Retreat
Quicksilver Villa
Queen's Gate Residence
Quill and Ink Hideaway
Quaint Cottage Charm
Quizzical Villa
Quaint Quarters Oasis
Quiet Haven Hideaway
Quicksand Retreat
Quaint Quarters Retreat
Quirky Quarters Villa
Quaint Quiver Cottage
Quaint Quarters Serenity
Quickstep Manor
Quicksilver Serenade
Quaint Quarters Retreat
R – House Names
Rosewood Villa
Radiant Retreat
River's Edge Cottage
Rustic Haven
Regal Residence
Rolling Meadows Villa
Rosy Retreat
Rainbow Cottage
Royal Oak Manor
Riverside Hideaway
Rustic Charm Villa
Radiant Ridges Residence
Redwood Lodge
Rhapsody Villa
Rocking Horse Haven
Reverie Cottage
Royal View Manor
River's Bend Retreat
Rustic Riverfront Villa
Rose Petal Haven
S – House Names
Serenity Villa
Sunset Cottage
Spring Meadows Residence
Sapphire Haven
Silver Birch Villa
Secret Garden Hideaway
Serendipity Manor
Sunflower Cottage
Serene Seas Villa
Starry Night Retreat
Spring Blossoms Villa
Soaring Eagles Haven
Sanctuary Villa
Shangri-La Cottage
Summer Breeze Residence
Sun-Kissed Villa
Serenity Cove Retreat
Sagebrush Manor
Sweet Surrender Hideaway
Sunny Side Villa
T – House Names
Tranquil Haven
Tall Trees Cottage
Treetop Villa
Timeless Retreat
Twilight Manor
Tranquility Lodge
Treasure Trove Cottage
Tranquil Waters Residence
Tuscany Villa
Timberland Hideaway
Tranquil Trails Villa
Teapot Cottage
Tranquil Terrace Retreat
Tranquil Tides Villa
Thatched Roof Manor
Towering Oaks Residence
Tranquil Tranquility Hideaway
Terrace View Villa
Tranquil Tranquility Retreat
Tranquil Touchstone Cottage
U – House Names
Utopia Villa
Urban Oasis Cottage
Unwind Manor
Unity Retreat
Upland Haven
Ultra-Modern Villa
Unison Cottage
Under the Stars Residence
Urban Chic Hideaway
Unwind and Relax Villa
Unison Manor
Utopian Paradise Retreat
Upland Heights Villa
Urban Serenity Cottage
Unwind and Recharge Hideaway
Unity Heights Residence
Utopian Dreams Villa
Unison Tranquility Retreat
Urban Zen Villa
Upland Meadows Haven
V – House Names
Villa Verona
Valley View Cottage
Victorian Charm Manor
Verdant Haven
Villa Valentina
Vibrant Vista Residence
Vintage Villa
Velvety Vines Cottage
Vista Heights Retreat
Villa Valencia
Vantage Point Manor
Verdant Valley Villa
Victorian Elegance Hideaway
Villa Viva
Vineyard Villa
Vintage Charm Cottage
Valiant View Residence
Villa Vivace
Velvety Vines Retreat
Vivid Valley Haven
W – House Names
Whispering Woods Villa
Willowbrook Cottage
Woodland Haven
Windsong Manor
Whimsical Waters Retreat
White Oak Villa
Wildflower Cottage
Wanderlust Residence
Winter's Wonderland Hideaway
Whistling Pines Villa
Welcoming Waves Cottage
Wildwood Retreat
Windy Ridge Villa
Whimsical Woods Hideaway
Whispering Winds Cottage
Wisteria Villa
Woodland Retreat
Winter Haven Manor
Wildflower Meadows Villa
Water's Edge Hideaway
X – House Names
Xanadu Villa
Xavier's Retreat
X-Factor Manor
Xenon Cottage
Xquisite Residence
Xanthe's Hideaway
Xylophone Villa
Xanadu Meadows Cottage
Xtraordinary Haven
X-Trail Villa
Xander's Cottage
Xylo's Enclave
Xquisite Estate
Xanadu Bliss Retreat
Xenia's Villa
Xanthe's Tranquility Hideaway
Xander's Xanadu Residence
Xylo's Serenity Haven
X-Factor Manor
Xquisite Zen Retreat
Y – House Names
Yellow Rose Villa
Yosemite Cottage
Yonder Hills Haven
Ylang Ylang Manor
Yorkshire Retreat
Yellowbrick Villa
Yule Tide Cottage
Yearning Yonder Residence
Youthful Bliss Hideaway
Yonder Valley Villa
Yellow Finch Cottage
Young at Heart Retreat
Yew Tree Villa
Yonder Peaks Haven
Yellow Daisy Cottage
Yearning Yachtsman's Villa
Yule Tide Manor
Young at Heart Hideaway
Yonder Meadows Villa
Yellow Willow Retreat
Z – House Names
Zenith Villa
Zephyr's Retreat
Zestful Zen Haven
Zara's Cottage
Zephyr Breeze Manor
Zestful Zephyr Residence
Zen Garden Villa
Zara's Zen Hideaway
Zephyr's Rest
Zen Oasis Cottage
Zestful Zephyr Villa
Zara's Zenith Retreat
Zenith Peaks Haven
Zephyr's Haven
Zestful Zenith Cottage
Zara's Zenith Manor
Zenith Meadows Villa
Zephyr's Zen Hideaway
Zestful Zara's Villa
Zenith Tranquility Retreat
Funny A To Z House Names
Abracadabra Manor
Bazinga Bungalow
Cuckoo's Nest Cottage
Doh-Nut Villa
Eureka Euphoria Estate
Funky Monkey Mansion
Giggles Galore Getaway
Hooters Hideout
It's a Trap Villa
Jolly Jester's Joint
Kooky Koala Cottage
Laugh-a-Lot Lodge
Mischief Manor
Nutty Nook
Oopsie Daisy Oasis
Peppermint Palace
Quackers Quarters
Riotous Retreat
Silly Serenity Spot
Tickle Me Terrace
Upsy-Daisy Villa
Vanishing Villa of Voodoo
Whimsical Wonderland
Xtra Fun Residence
Yippie Ki-Yay Haven
Zany Zephyr Zone
Unique A To Z House Names
Applewood Abode
Blissful Bungalow
Cozy Cottage
Dazzling Dreamhouse
Enchanted Estate
Fairytale Fortress
Graceful Garden Retreat
Heavenly Haven
Idyllic Island Villa
Joyful Juniper Junction
Kismet Manor
Lush Lodge
Majestic Mountain Chalet
Nautical Nest
Ocean Oasis
Peaceful Palisades
Quaint Quarters
Rustic Ranch
Serene Sanctuary
Tranquil Treehouse
Urban Oasis
Vintage Victorian Villa
Whispering Willow Way
Xanadu Retreat
Yearning Yurt
Zen Zephyr Zenith
Beautiful A To Z House Names
Aurora Abode
Breezy Bungalow
Crystal Cove Cottage
Dreamy Dwellings
Elegant Estate
Flora's Fancy Fortress
Golden Gate Gardens
Heavenly Hacienda
Ivory Isle Villa
Jasmine Joy Junction
Kismet Manor
Lavender Lodge
Moonbeam Manor
Noble Nook
Oasis Overlook
Pearl's Palace
Quaint Quarters
Radiant Retreat
Serenity Shores
Tranquil Timberland
Utopia Uptown
Vintage Victorian Villa
Whispering Willow Way
Xanadu Xanthe
Yellow Rose Retreat
Zenith Zen Zone
Clever A To Z House Names
Alluring Abode
Brainy Bungalow
Crafty Cove Cottage
Daring Digs
Enigma Estate
Funky Fortress
Genius Gardens
Hipster Haven
Innovative Island Villa
Jazzy Junction
Kitschy Keep
Lofty Lodge
Marvelous Manor
Nifty Nest
Offbeat Oasis
Puzzling Palisades
Quirky Quarters
Retro Retreat
Smart Shores
Trendy Timberland
Unique Urban Oasis
Vibrant Villa
Whimsical Wonderland
Xtraordinary Xenon Xanadu
YOLO Yellow Villa
Zany Zephyr Zenith
Clever Cabin
Eureka Enclave
Peaceful A To Z House Names
Angelic Abode
Blissful Bungalow
Calm Cottage
Dreamy Dwelling
Ethereal Estate
Fabled Oasis Retreat
Gentle Grove
Harmony House
Idyllic Inn
Joyful Junction
Kindred Keep
Lullaby Lodge
Mystic Manor
Nestled Nook
Oasis of Peace
Peaceful Ponderosa
Quiet Quarters
Restful Retreat
Serene Sanctuary
Tranquil Transept
Unwind Villa
Vista Verde Haven
Whispering Willows
Xanadu Hideaway
Yogic Yard
Zenith Zenith
Conclusion
In conclusion, selecting a creative and unique name for your house can be a fun and exciting endeavor. Whether you opt for funny, beautiful, clever, peaceful, or any other theme, the right house name can add personality and charm to your home. From A to Z, there are endless possibilities for creative house names that reflect your style, interests, and imagination. So go ahead, unleash your creativity and choose a house name that truly captures the essence of your home. Happy naming!